Top 10 Things about Oktoberfest – Numbers 6-10
10) Englischer Garten (The English Gardens)
In the center of Munich you'll find Englischer Garten. Dwarfing New York City's Central Park, this massive public park has earned a reputation as one of the largest urban public parks across the globe. Inside the park, you'll find a Japanese teahouse and garden that was built for the 1972 Summer Olympics, as well as the Schönfeldwiese – a meadow in which nude sunbathing is allowed. If that doesn't take you by surprise, the surfers will. The stream that runs through the park has served as a prime – although unexpected – place for expert surfers to test their skills on the artificially-pumped waters. This is also home to one of the largest beer gardens in the world.

9) Neuschwanstein Castle
Located in Germany near Hohenschwangau and Füssen in southwest Bavaria, the majestic Neuschwanstein castle was built by Ludwig II of Bavaria as a retreat and an homage to Richard Wagner, the king's inspiring muse. Although photography of the interior is not permitted, it is the most photographed building in Germany and is one of the country's most popular tourist destinations. It's worth the full day excursion to view this incredible attraction, which is a feature of each standard package.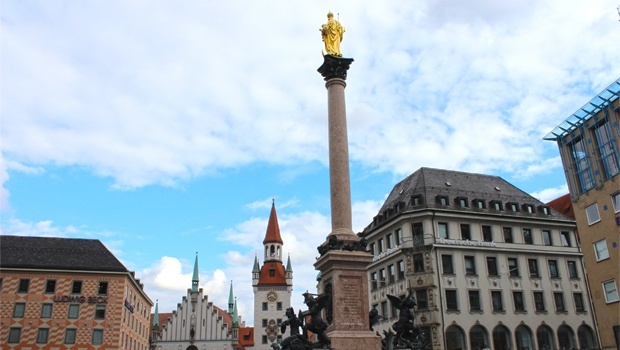 8) Munich
Munich itself is a great little city to explore with an amazing array of food markets, pubs, and shopping. There are also incredible museums, the beautiful Marienplatz, and historical attractions, including site of the 1972 Summer Olympics and the Dachau Concentration Camp, located just outside the city. Munich is also home to FC Bayern Munich, who are annually among the best professional soccer teams in the world. Everything is extremely accessible by public transportation, no matter where you want to go.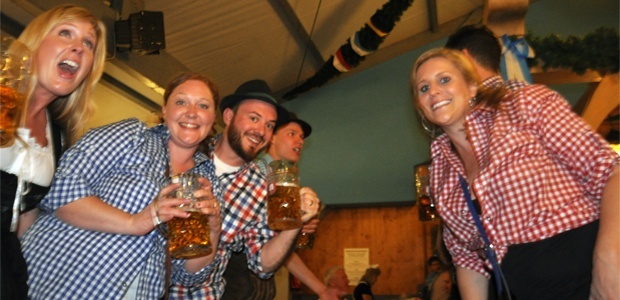 7) Dancing in the Tents
There really isn't any method to it, but you have to do it at some point. Why? Because everyone else is. Imagine every song being like the 7th inning stretch at a baseball game. You rise on the benches, you toast, and you sing. It's always a sight to see when you look out into a crowd of thousands of people on their feet bouncing to the music. You can't even see the tables beneath them!
6) The Funfair
Rollercoasters and dodgems may not be everyone's idea of post-session fun and they probably aren't compatible with stomachs filled with bratwurst. However, our German friends seem to have a slightly different view of life and have laid down one of Europe's largest funfairs for your pleasure. The Oktoberfest funfair is a thrilling and unmissable staple of the festival that will surely capture any and all visitors at one point or another.
We recommend a ride on the calm Ferris Wheel that takes you high about the fairgrounds. Whether it's day or night, you get a unique view of the festival below, as the neon lights flash and the food stands cook up a storm.
---